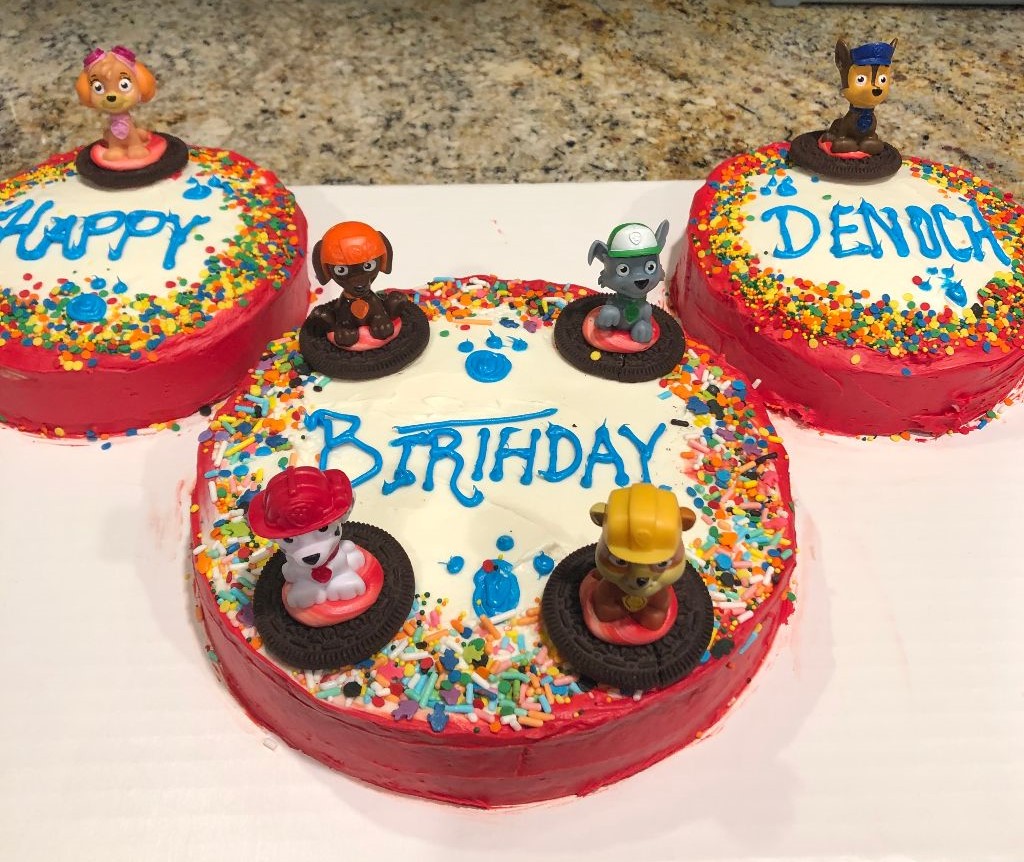 Put toys on top of Oreos before placing onto your frosting. To keep the toys from falling over, pipe a dollop of frosting onto the Oreo before placing the toy on top — this helps the toy "stick" to the Oreo
In this example, the baker placed a disk of molded candy melts underneath the disco ball. For toys or figurines, you can dip the feet of the toys in candy melt and then directly place the candy melt-covered feet into your cake
In these examples, the baker cut small pieces of straws and hooked them over the feet of the toy figures. The straws touch the frosting and prevent the non-food-safe toy from touching the cake
Decorating with Cake Toppers
For difficult, complex, or unique themes, you can use cake toppers as your main decoration!
Cake Designs Using No Fondant
Even the most complex cake designs can be achieved with little to no fondant. Check out these amazing cakes decorated using only frosting!
Decorating Cookies, Bars, and Brownies
Decorating with Edible Images
Custom edible images are a great way to decorate cakes with complex themes. Check out the Discounts, Baking Supplies, and Classes to find out where you can order custom edible images online or locally!
This baker dipped strawberries in chocolate before adding them to the top of the cake
This baker dipped strawberries in chocolate and then placed them upside down on a dollop of white frosting
This baker cleverly nestled fresh strawberries in a bed of grass around their cute baseball cake